All of us long-haired people know the common long hair struggles. Or have at least heard about them. Which made me wonder: Why does no one ever talk about the solutions to these problems? Maybe some people want long hair, but think it's too hard? We need to tell them!
These thoughts made me write today's post: 5 easy solutions for the most common long hair struggles! I hope you enjoy!
Related: 9 things people with long hair don't want to be told anymore
Disclosure: Some of the links below are so-called provision links, meaning, at no additional cost to you, I can earn a commission if you click through and make a purchase.
1. Your hair buns look hugely deformed
Number one of the long hair struggles: the hairdos! People whose hair grows really long seem to struggle with this a lot.
The hairstyles that you've used for years don't really work anymore. Or they do, but they look really deformed!
Or even worse, they start giving you a giant "long hair headache"!
All the hairstyle inspirations you find on Pinterest or Google seem only to work for people with shorter hair.
The easy solution to this long hair struggle
The solution to this problem is simple. You outgrew the usual hairdos! From a certain length on, your hair length will just be in a different league.
So simply learn some easy new hairstyles for long hair! There are super easy buns for long hair that will make your bun look all well-shaped again! And people will actually tell you they're surprised that "so much hair can fit in such a little bun". (One dollar for every time I heard this sentence and I would be rich!)
2. You're outside and the wind starts picking up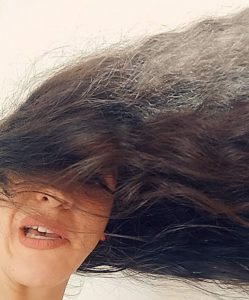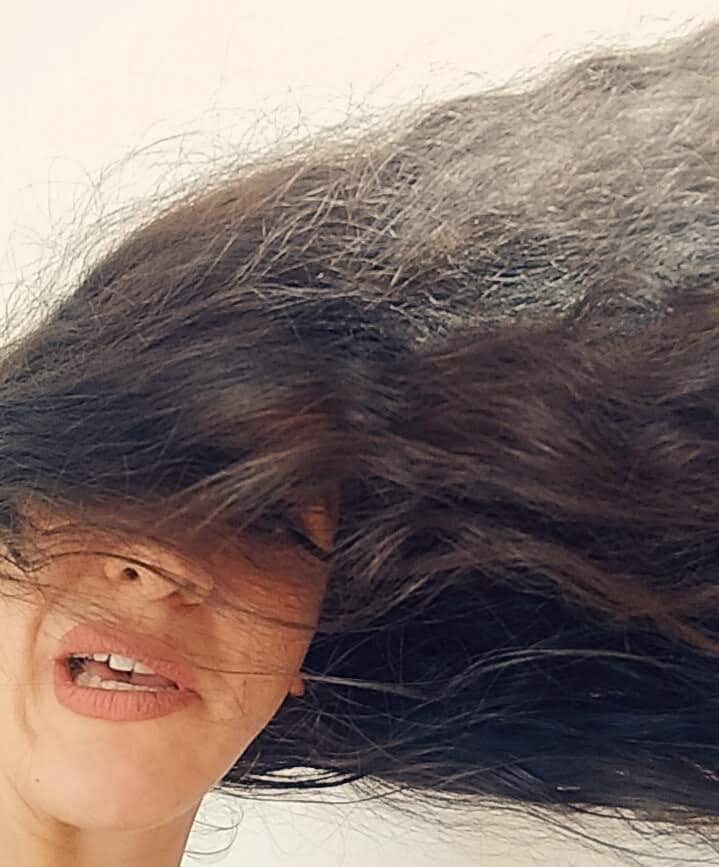 Who hasn't been in this situation? Your hair is loose, you are outside and the wind starts picking up. And of course, you have no hair tie handy!
You don't even need to have long hair for this situation to be annoying. But you know the huge advantage you have if you have really long hair? You don't actually need a hair tie to quickly put your hair up!
How to solve this long hair struggle
When your hair reaches a certain length, you can learn a simple 10-second-bun that doesn't need any hair ties or clips. (Check number 5 on this list of easy hairstyles for long hair!)
Related: The magic "no tools" bun & 5 hairstyles you can do with it
While other people still fight the hair storm, you can easily prevent the wind from tangling your mane. Just do the 10-second bun without ties and enjoy the fresh breeze!
3. Your hair strangles you in your sleep
Normal mortals simply go to bed. No thoughts on what to do with their hair. None whatsoever.
For people with really long hair, the situation is different. If you don't take precautions, your hair aggressively wraps around you during the night. Or your partner sleeps on it and gives you a painful almost-epilation. Ouch!
Related: How to sleep with long hair (and not get it tangled)
This problem doesn't need to be one
So, if you are one of the long-haired people struggling with this: Come on!
We all know that sleeping on your loose hair is one of the best ways to create breakage and split ends.
Put it in a loose top knot or a braid. And maybe even wrap it in a silk cloth. (My precious!)
Related: Damaged hair: a simple way to prevent it while sleeping
4. You need to buy new shampoo and conditioner constantly
I've heard people say so often that long hair needs too much product. That it's too expensive buying so much shampoo and conditioner all the time.
Girl! Shampoo is for your scalp, not your hair! Your hair length shouldn't make a difference in how much shampoo you are using!
When it comes to conditioners: okay, you might have a point there. First of all, buy bigger sizes. That stuff doesn't go bad. Stock up on your favorite. Unless you really love going shopping for healthy hair products. (Admit it!)
And secondly, think about slowing down on how often you wash your hair. Long hair is "old hair" and every wash is a stressing factor.
Related: How to select healthy hair products: All you need to know
5. Your bathtub or shower drain is constantly clogged
Okay, this last of the long hair struggles is probably more of a cliché than a real problem. I've literally never had that problem and I've had long hair forever. But in case there is someone out who really struggles with a clogged shower drain, let's quickly talk about the easy solution for this as well.
No more hair in the drain

Let me introduce to you the magic of sink strainers*! It might seem like a little extra thing to clean, but it's certainly worth it. My bathtub never gets clogged. Use it. Period.
What are your long hair struggles?
Did you recognize yourself in any of these long hair struggles? Do you have any that I missed? Let me know in the comments!
*These links are so-called provision links, meaning, at no additional cost to you, I can earn a commission if you click through and make a purchase.