Damaged hair can be super frustrating. We all want shiny, healthy tresses. But the mechanical damage to our hair from blow drying, brushing, rubbing on our clothes, styling and dyeing it often get in our way. Then we walk around with dry, damaged hair and all we want to do is hide it – or cut it off!
Related: How to make your hair grow faster – the no BS guide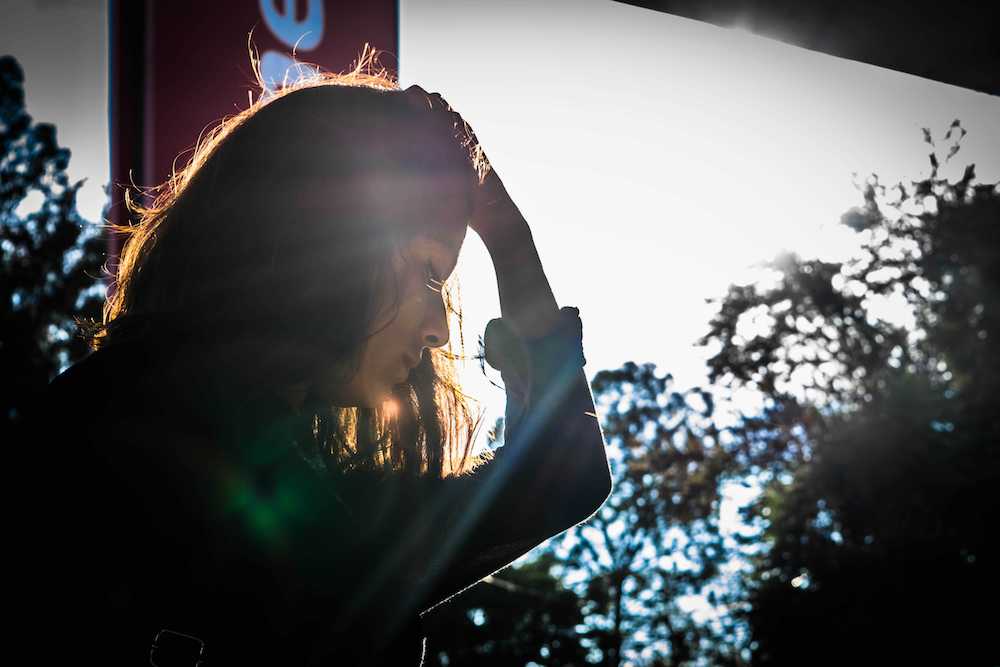 Disclosure: Some of the links below are so-called provision links, meaning, at no additional cost to you, I can earn a commission if you click through and make a purchase.
Preventing damaged hair
Luckily, there are numerous steps we can take to prevent hair damage in the first place.
For example, we can use wooden combs* instead of plastic brushes. We can avoid heat while styling our hair and wash them less frequently. We can use organic hair oils to make sure our hair stays well hydrated. And we should also remember to regularly get rid of split ends.
But my favorite way to avoid damaged hair is a pretty passive one. You could say I use it in my sleep. Plus, it makes me feel like a princess.
Related: Why do I keep getting split ends? Mystery solved!
Related: 14 hair care tips to avoid split ends
My favorite "preventing hair damage solution"
My favorite way to protect my hair while sleeping is…. a pillow!
A pillow?! Yes. Well, actually, the important thing here is the pillowcase. The material it is made of.
You probably guessed it by now: my favorite way to prevent damaged hair while sleeping is a silk pillow (get one here!*)
You have probably heard of silk pillows being THE thing to prevent wrinkles and dry skin. Well, surprise surprise, they also prevent your hair from drying out overnight.
Related: How to keep hair from tangling throughout the day & night
What the structure of silk means for your hair
Another advantage silk has over cotton is the structure of the fabric. Cotton is kind of rough. This means that your hair can get stuck to it. (Not like in "glue stuck", think a little more on fiber level.)
Every time your hair gets stuck and you then move around – rip. This tears the fine hair fibers and you end up with damaged hair.
Silk, on the other hand, has a much finer structure than cotton. Sleeping on it will not only prevent further damage to your hair.
You will also see a difference in your "bedhead" directly on the first morning after using a silk pillow. Your hair will look less tousled.
Related: How to get rid of frizz: the ultimate guide
My conclusion so far
I have been using silk pillows for a few years now and the difference is huge. My hair is rather dry and curly by nature and breaks easily. But since I started sleeping on silk, the split ends and hair breakage have reduced significantly.
Resting my head on a fancy pillow every night also makes me feel pretty spoiled. In a good way. That might not be important to everyone and it definitely wasn't the reason why I decided to go for it. But nothing wrong with having a daily little princess moment.
So what are you waiting for? Get your new pillowcase now!*
I hope my very effortless way of preventing hair damage helps someone out on their way to healthier hair!
If it does, please share this with someone else!
Related: How to sleep with long hair (and not get it tangled)
*These links are so-called provision links, meaning, at no additional cost to you, I can earn a commission if you click through and make a purchase.